Is an air stream trailer transformed into a charging station for mobile phones. The trailer is powered by the wind and the sun and can work without any support of the electric grid. It can store up to 400 mobile devices. Around the trailer, you find a variety of different toys to charge your phone with muscle power. like a charging bike or a water tower with a turbine. the concept behind the electric hotel is to provide electricity for the electric nomad on music festivals and events. But also to create awareness about the importance of electricity. the project won the highest german design award (Designpreis der Bundesrepublik) for communication design and the climate kic innovation award for best startup.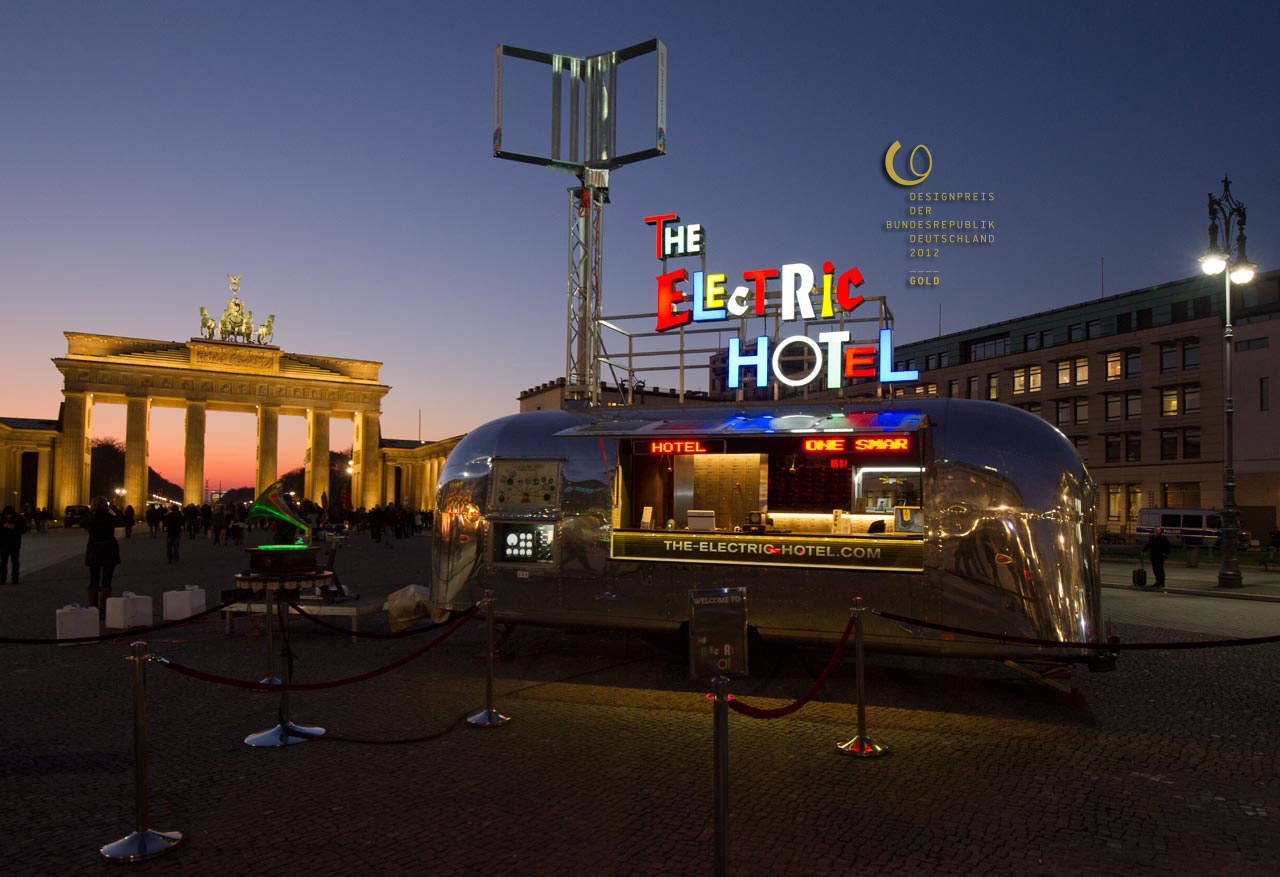 Position: Festival Manager
- overall project execution on site
- leading people
- sales and money handling
- make things happen
- keep the trailer technical working
- keep the charging technology updated with the newest mobile phones
Challenges of this project:
- extremely deadline driven 
- travel intense
- extreme environment (rain, sun, storm, noise, drunken people

How to prioritize tasks efficient and quick. How to keep control of situations, no matter how extreme the environment is. How to lead a team of happy people to create the highest possible service quality and very happy customers. The importance of keep calm no matter what. How to trust your own technical creations. How to fix problems immediately.